Is your dryer not heating or starting at all? If so, you may be dealing with a bad thermal fuse. Last week, my dryer had this same problem. One day it worked fine, the next day it wouldn't start at all. Let me tell you, it was like a blow to my stomach. For a single mom with three kids and two dogs in the house, a broken appliance is one of her worst nightmares.
So I did some research (Google, YouTube kind of research), which gave me suggestions and directed me to Ebay where I purchased a thermal fuse for $3. Well, the thermal fuse arrived and I did something I had never done before – I fixed my dryer.
I never thought it would actually work since the process was quite simple. It only took me about ten minutes. I bet a repair guy would have charged me at least $100. In fact, when my oven stopped working, the Sears repair guy quoted me $180 to replace a bad wire. No way will I pay this much for an oven God knows how old. I replaced the bad wire myself and the oven works just fine.
Anyway, back to the dryer. If you want to save money, don't be afraid to tackle this repair — it's really not hard. There are plenty of great tutorials on YouTube by professionals that show exactly how it's done. I really like RepairClinic.com and this is the tutorial I used.
Here are the steps I was told to take:
Safety is very important!
Step 1: As with any repair, be sure to unplug the appliance before beginning.
Step 2: Remove the back panel with a screw driver.
Step 3: Locate the old fuse and disconnect the two wires connected to it.
Step 4: Remove the mounting screw and gently pull the old fuse out.
Step 5: Install the new thermal fuse by sliding it into the slot, then secure it with the screw.
Step 6: Reconnect the wires.
Step 7: Put the back panel back on.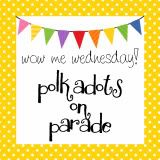 I linked up to Living well spending less