This shop has been compensated by Collective Bias, Inc. and its advertiser. All opinions are mine alone. #BigLotsHome  #CollectiveBias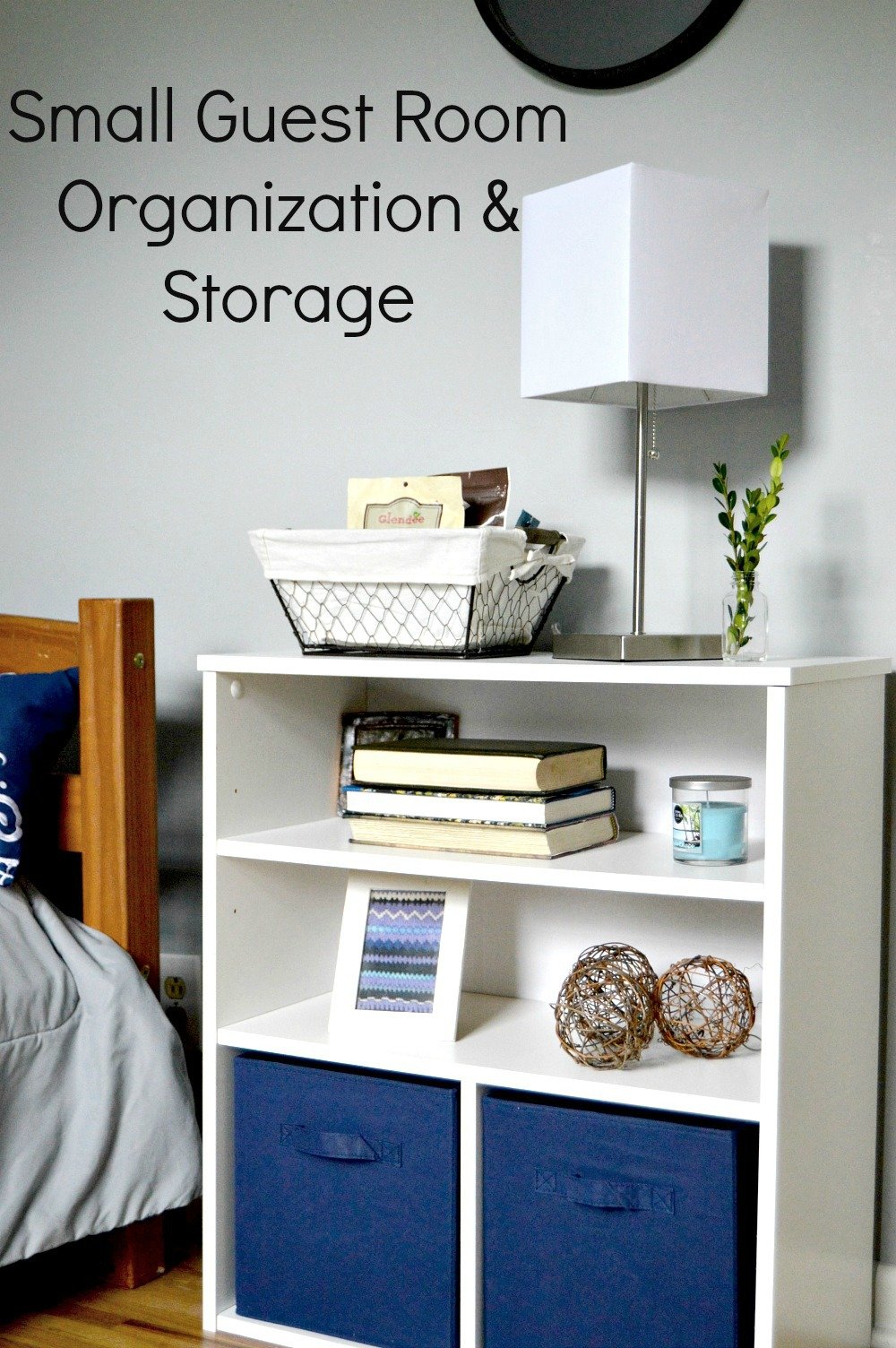 Our sad, small extra room finally got some attention and I'm excited to share the reveal with you today.
When we first moved into our home, this very small room (10 x 10) was my son's bedroom. When his older sister started college, my son took over her larger room and this room became our storage/guest room.
The room was full of stuff and wasn't very welcoming. It also lacked storage  and I wanted to change that.
With the holidays upon us, I wanted to create an inviting and functional retreat for our future guests. 
I started by visiting my local Big Lots store. It's less than 10 minutes from my house and they always carry a wonderful assortment of high quality home decor and organization items that are fashionable, stylish, and also value-priced. Seriously, Big Lots  has baskets, bins, carts & drawers, plastic containers, cube storage, wall hooks, and so much more. I love shopping at Big Lots and I'm in there almost every week. I love how well-stocked and organized Big Lots is and their employees are always helpful and friendly.
In the furniture section I found this white 3-shelf with cube piece, which I placed next to the bed, so it doubles as a bed site table. A friendly Big Lots employee helped me carry the heavy shelf box to the car and I only spent 30 minutes assembling it. When it comes to a small room, space is at a premium. One of the best ways to maximize the space is to get dual-purpose furniture.
The cubes provide additional storage. Big Lots carries them in a variety of fun colors.
I purchased a new lamp. The simple and sleek design was just what I wanted for this gender neutral room.
I added a few fun items such as this wire basket – which I filled with snacks – and this lovely smelling candle. I love the snack aisle at Big Lots where I found a nice variety of organic snacks and cereals.
I also spotted this cute mirror at Big Lots.
The "day bed" is really my son's old twin-sized bed. Since I had an extra twin mattress, I placed it behind the bed and covered it with a grey bed sheet. If more than one guest visit, we can quickly  pull out the extra mattress and no one has to sleep on the couch. Now the bed functions as a couch during the day, perfect for guests to relax on.
To address the lack of artwork in this room, I completed a very easy DIY decor project. I built this simple art ledge using just three boards. I'll talk more about this in my next post.
I also bought this storage bin for storing extra blankets and sheets under the bed. Sometimes my guests arrive super late and it's no fun digging through the linen closet in the middle of the night.

On this side of the room, I placed a white cabinet which I found at a thrift store. I already had the mirror and small shelf. A simple plant completes this area.
The room needed hooks for jackets and robes. These multi-color metal hooks add a decorative touch and function. Big Lots has many different types of wall hooks to choose from. They are all so cute!

Since this room doesn't have a dresser (yet), I bought this shelf organizer and hung it in the closet. This cubed unit is perfect for sweaters, shoes, accessories, etc. I also picked up a few extra hangers.
New sheets and a firm luxury bed pillow will help our guests unwind.
Our small guest room is ready and I think (hope) our guests will love it.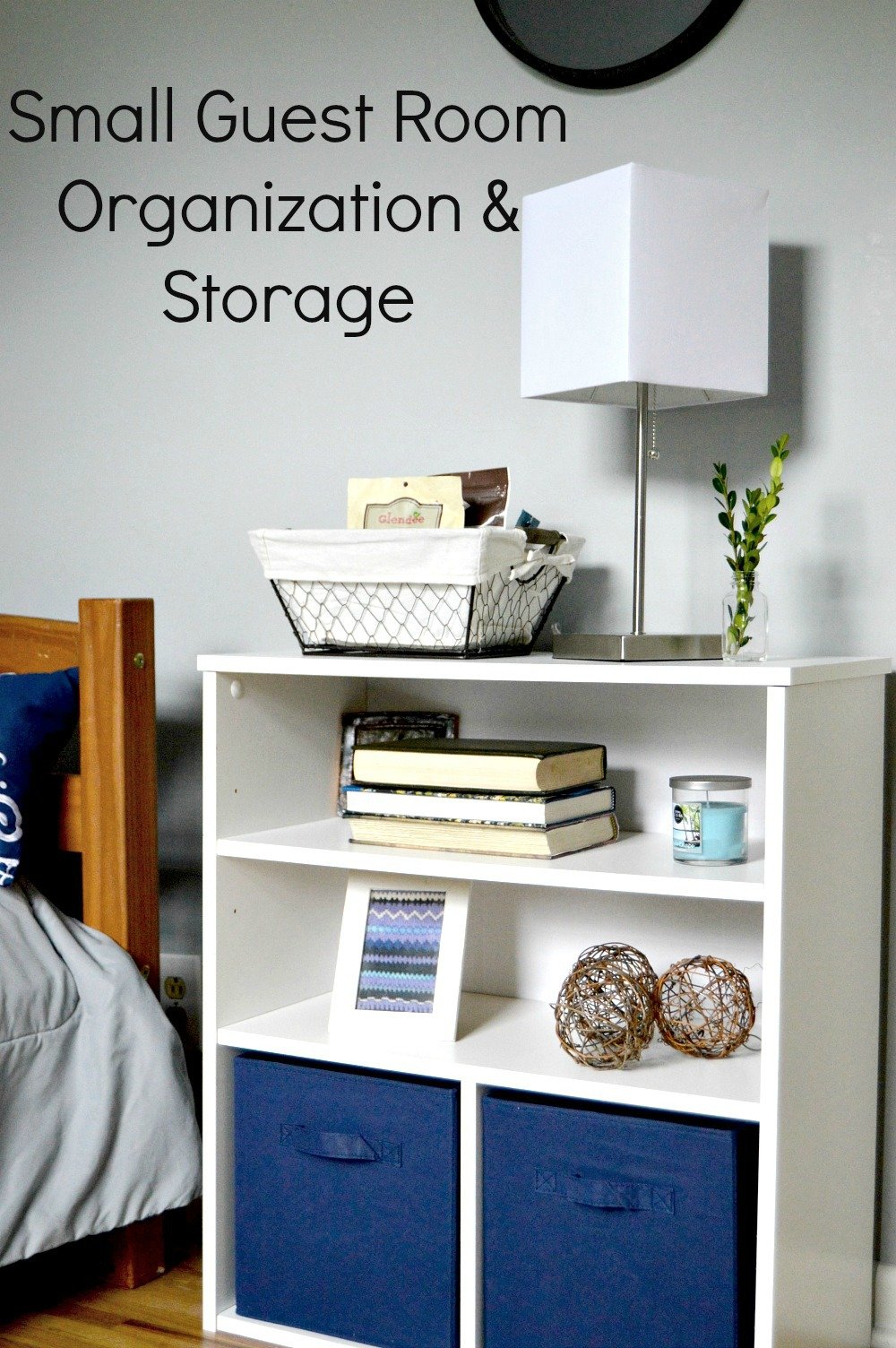 Are you getting ready for guests? If so, be sure to check out  Big Lots for all your organizational needs. They have so much to choose from. Big Lots has everything that you need to prepare for family and other visitors in the coming months.
I'd love to know what you think about this room? Would you like it if you were my guest?