When we moved to Nashville, I bought a small kitchen table with four chairs at Walmart. It worked fine for our small apartment kitchen. In our current house, however, the table was simply too small. Instead of replacing the entire thing, I built a new, larger top.
This was our old Walmart  kitchen table.
I bought three 2x6x10's, which I had Home Depot cut in half for me.
At home, I sanded the boards using a 220 grit sandpaper until the boards were super smooth.
I removed the old top.
I made pocket holes using just a drill bit. Here's an entire post I did on how to make pocket holes without a Kreg Jig. I still don't have Kreg Jig. It's always on the bottom of my purchase list. Some day….
I used 2″ screws to secure the boards together. Afterwards I sanded a bit more to smooth things out.
I used this stain. I was going for a Scandinavian look – Solid, natural looking top with simple straight legs. Something like this.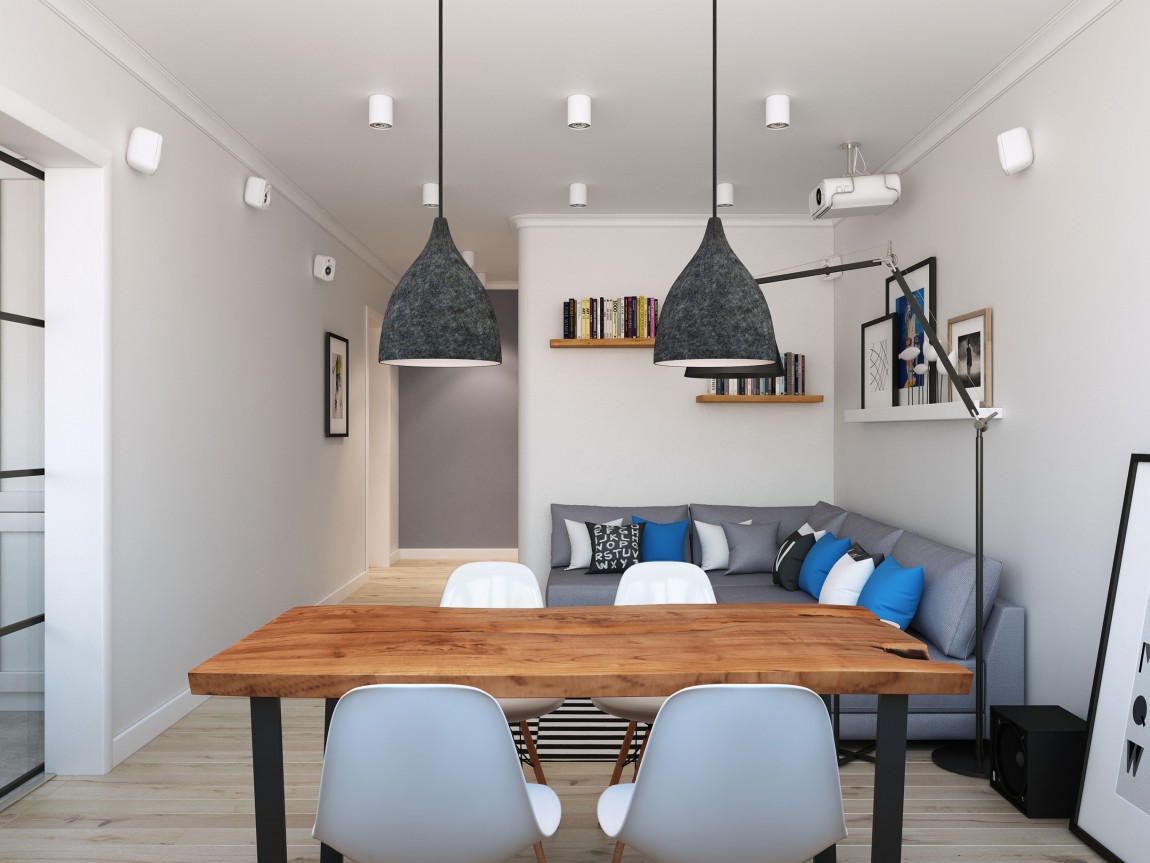 source decoist.com
Here's my version. I love the Nordic design style; it's practical, simple, and minimal. The Nordic style also inspired my hardwood floor refinish.
Securing the top to the existing frame was super easy. I used the screws and the pre-drilled holes that came with the table and secured the top from the bottom.
My final step was applying three coats of poly, sanding lightly between each coat.
I spent $18 on wood and $4 on the Minwax stain. I already had the screws and poly on hand.
The top measures about 60″ x 35″ and has a lot more character than the old factory manufactured top. Now I need some cute Nordic chairs to go with it. I love these. Nashville really needs an IKEA!